Event Summary:
overnight – off the coast of mexico
What is the cost to the public?
$150.00 per person
When is the next event?
August 3, 2019
What time? Where? What do I need to bring?
Two days overnight fishing. Members and non-members. Leaving San Diego at 10pm.
What kind of event is this?
SPORTS (Golf, fishing, camping, race day, etc.)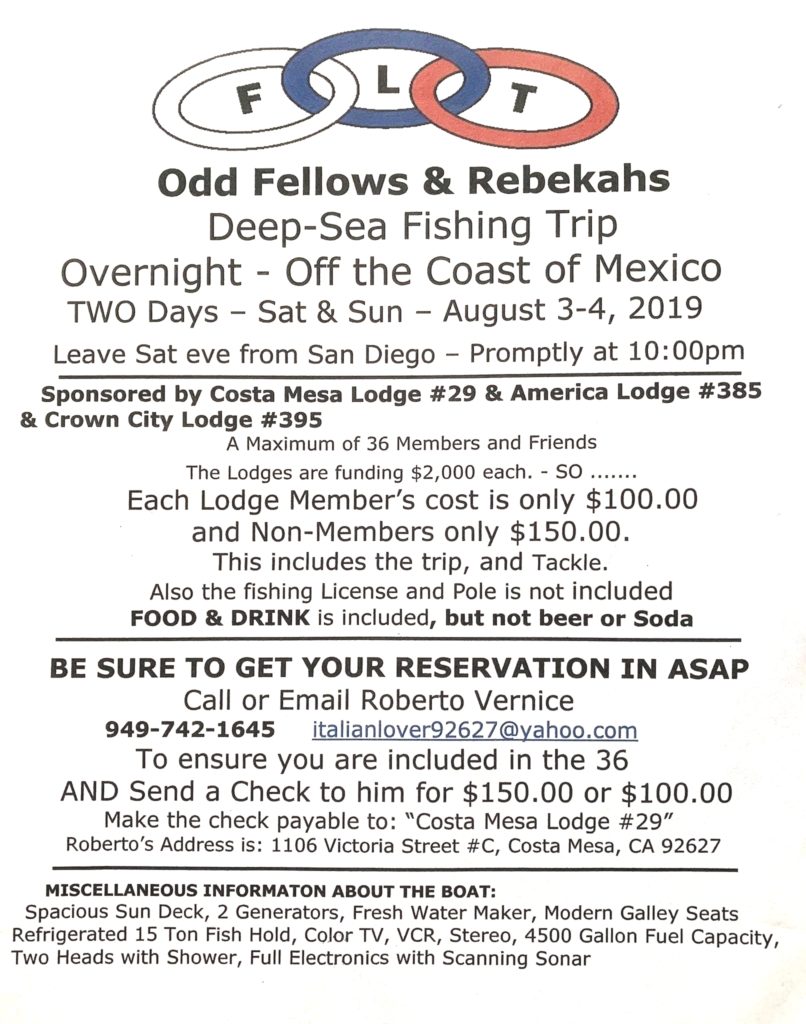 What is the cost to the lodge?
$100.00 per member
What is the profit? Does it produce a loss that needs to be made up?
36 people maximum/Lodge is subsidizing the cost
What is the attendance like?
For members and non-members
How often is this event held?
Just Once
Who is the contact for this event?
Bonnie Sellars
How should people contact you?
batcatsnake@yahoo.com
What lodge sponsors this event??
Yerba Buena Lodge #15, San Francisco, CA 94590
How many co-sponsors do you have for the event?
3
1st or Only Co-Sponsor
costa mesa lodge #29
2nd Co-Sponsor
America Lodge #385
3rd Co-Sponsor
Crown City Lodge #395